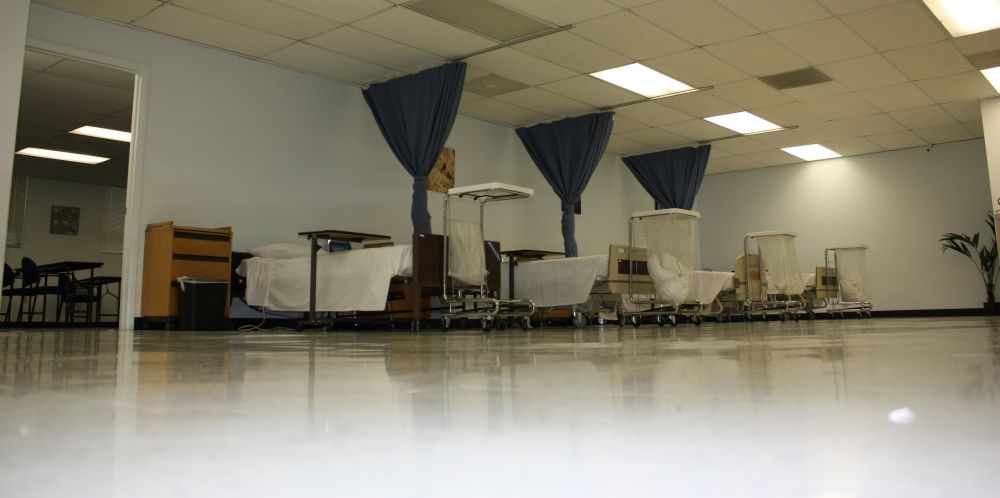 Becoming a Certified Nurses Aide (Nursing Assistant) is beneficial for the following reasons:
A stepping stone to an LPN or RN career
A stable career in the medical field
Training to care for a loved one
Personal growth and new skills
Tidewater Medical Training's (TMT) state approved curriculum is well known and has been developed specifically for your success. 
Jump to:
Classroom/Skills Lab
Curriculum
Admissions Requirements


---
Take a look at all the reasons why TMT is right for you:
 Classroom/Skills Lab
Our state-of-the-art classroom and skills lab has been specifically designed for medical training.  With modern projection equipment, hospital beds, life-like mannequins, and closets stocked with medical supplies your learning experience will prepare you for the real world. 
The state approved curriculum is presented using a combination of on-screen presentations, informative videos, engaging lectures, and lively discussions, along with books, homework, quizzes and exams.  Yes, this is like going back to school only the TMT staff are here to help you every step of the way!
The curriculum includes:
Role in Healthcare
Communication Infection Control
Client's Rights
Body Systems
Managing the Client Environment
Vital Signs
Measuring Intake & Output
Client Safety
Managing Emergencies
Legal Aspects
AHA CPR Certification
Hygiene
Body Mechanics and Range of Motion
Turning, Positioning, and Transferring Clients
Assisting Clients to Toilet
Mental Health of the Client
Social Aspects of Client Care
Care of the Cognitively Impaired Client
Care of the Dying Client
Total Course Hours: 137
 Minimum Requirements for Admission
High School Diploma, GED, or Equivalency Exam (for those educated outside of the United States)
Clean Urine Drug Screening
Satisfactory Background Check (some exceptions may exist; recent criminal activity is generally a disqualification)
Successful Interview Process
Space Available
Payment of Deposit (once you are accepted)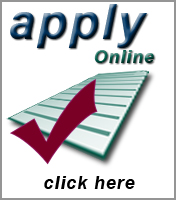 Welcome applicant!
You have been directed here by a TMT staff member because you are ready to complete the next step in the TMT application process!  Congratulations! 
You are getting closer to a seat in one of the areas best CNA training programs.  Please download the following documents and read them carefully.  You will be instructed by a TMT staff member on when to complete these documents and how to submit them to us.  
If you have not filled out an online application or were not directed here by a staff member, click APPLY ONLINE under FUTURE STUDENTS to begin the application process!
Documents:
1) Combined Documents Download (PDF Format)
Welcome student!
You will be provided with information during orientation on how to login to TMT Online.  You will use the link below to login when instructed by your faculty member to do so.  Please do not login until instructed to do so.


Click here to Login to TMT Online!
Here is a list of Frequently Asked Questions:
Q: How often are classes held?
A: Every 8 weeks for CNA.  We offer multiple courses at multiple locations so a new course may start every week or two.  
Q: Are there day and evening classes?
A: Yes, at both Hampton and Virginia Beach campuses.
Q: How much is the class?
A: See our  Tuition and Fees Page
Q: Do you offer payment plans?
A: Yes.  Please contact the business office to learn more. 
Q: Do we offer financial aid?
A: Our goal is for you to graduate without student loan debt.  Our courses are so affordable, student loans are simply not necessary.  See our Dare to Compare page and our Tuition and Fees page to learn more. 
Some students may be eligible for financial sponsorship through a third party.  TMT has relationships with MyCAA, Social Services of Hampton Roads, Worklink, and a few others.  An enrollment counselor will help you better understand what options may be available to you. 
Q: What do I wear to class?
A: Scrubs are highly encouraged during the entire course. White scrubs are the required uniform for the clinical experience only. Appropriate street clothes may also be worn; the dress code will be discussed in full during the first day of class. 
Q: How soon after graduation can I work?
A: You can work immediately after graduation in some facilities while others may require certification first.  Please contact the specific facility to learn more.  
Q: Where do I take the certification test?
A: We are one of the few schools certified to do in-house testing!  You will take the certification test here at Tidewater Medical Training.